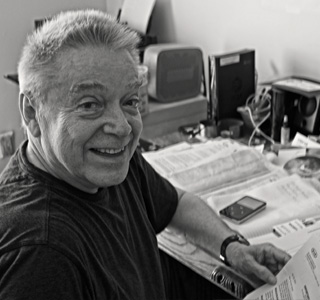 Fausto Canel was born in Havana, Cuba, where he studied engineering. At an early age he understood movies were at the center of his interests. He created a film club and wrote reviews for newspapers and magazines. He belongs to the generation of filmmakers that developed ICAIC (Cuban Film Institute). He was nineteen when he made his first short.
You are invited to see some of his short films, shot at the beginning of the Cuban Revolution, documentaries about important subjects and feature films shot in Cuba and Europe.
You can also find his novels, "Ni Tiempo para pedir Auxilio" , "Dire Straits by Fausto Canel", "Sin Pedir Permiso" and his latest book "Revolver" in Amazon.  He lives in Miami, Florida.